Audio innovations in the age of video distraction
aawaz is ad free and provides uninterrupted audio listening experience through our high quality, studio produced Original Programming. Our listeners actively pay attention to the audio shows and podcasts on our platform. In an age where a six-year-old knows how to skip a 6 second ad, we are delivering thousands of minutes of brand sponsored narratives to a diverse audience across India.



What is aawaz.com?
aawaz.com is the largest spoken-word audio and podcast network in Indian languages. We generate 4 million streams across our app and web every month. Our audience are young, vibrant, early adopters.
aawaz is 100% brand safe and has no porn, profanity or political leanings.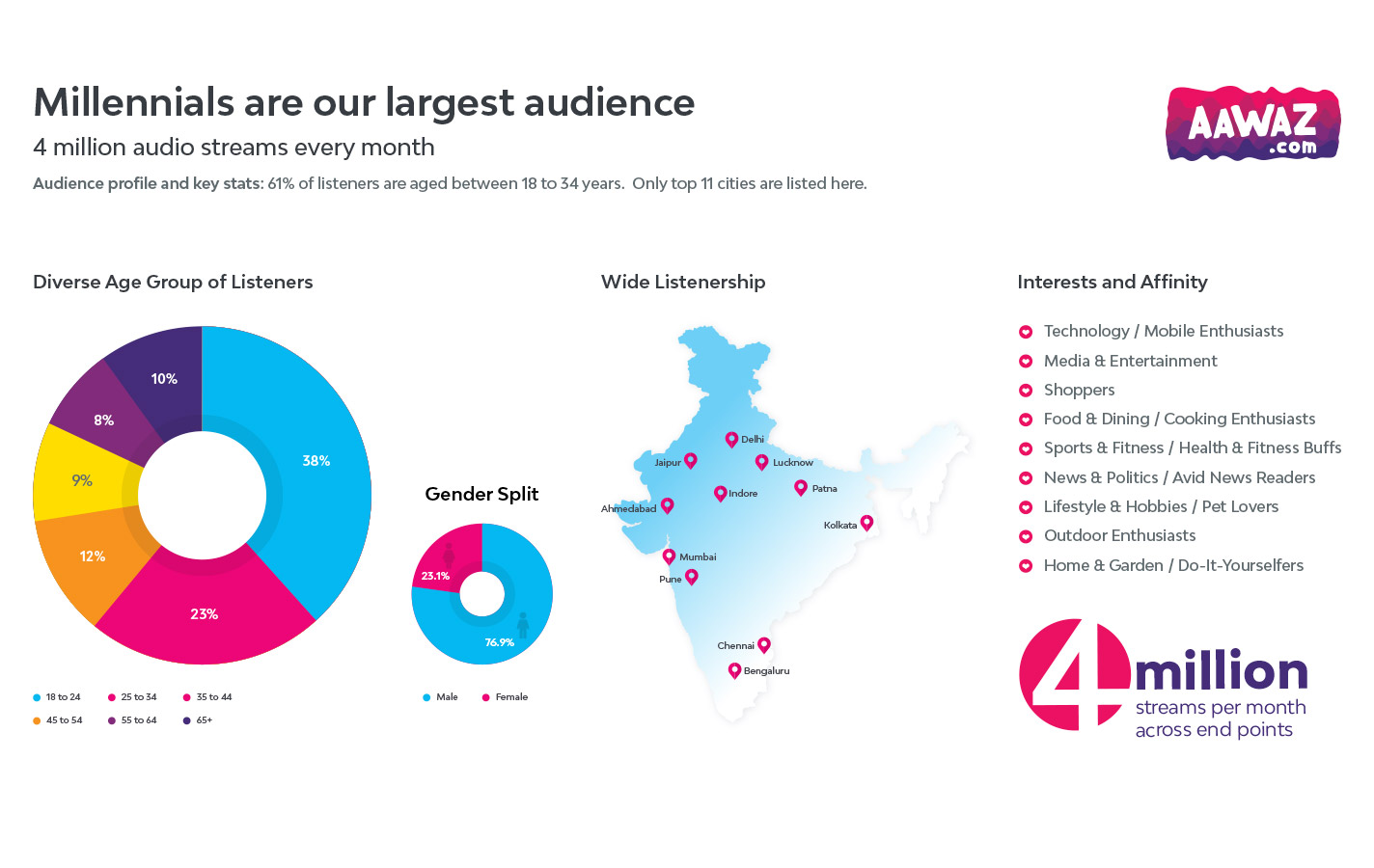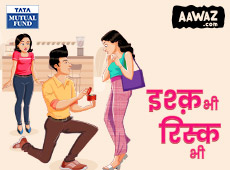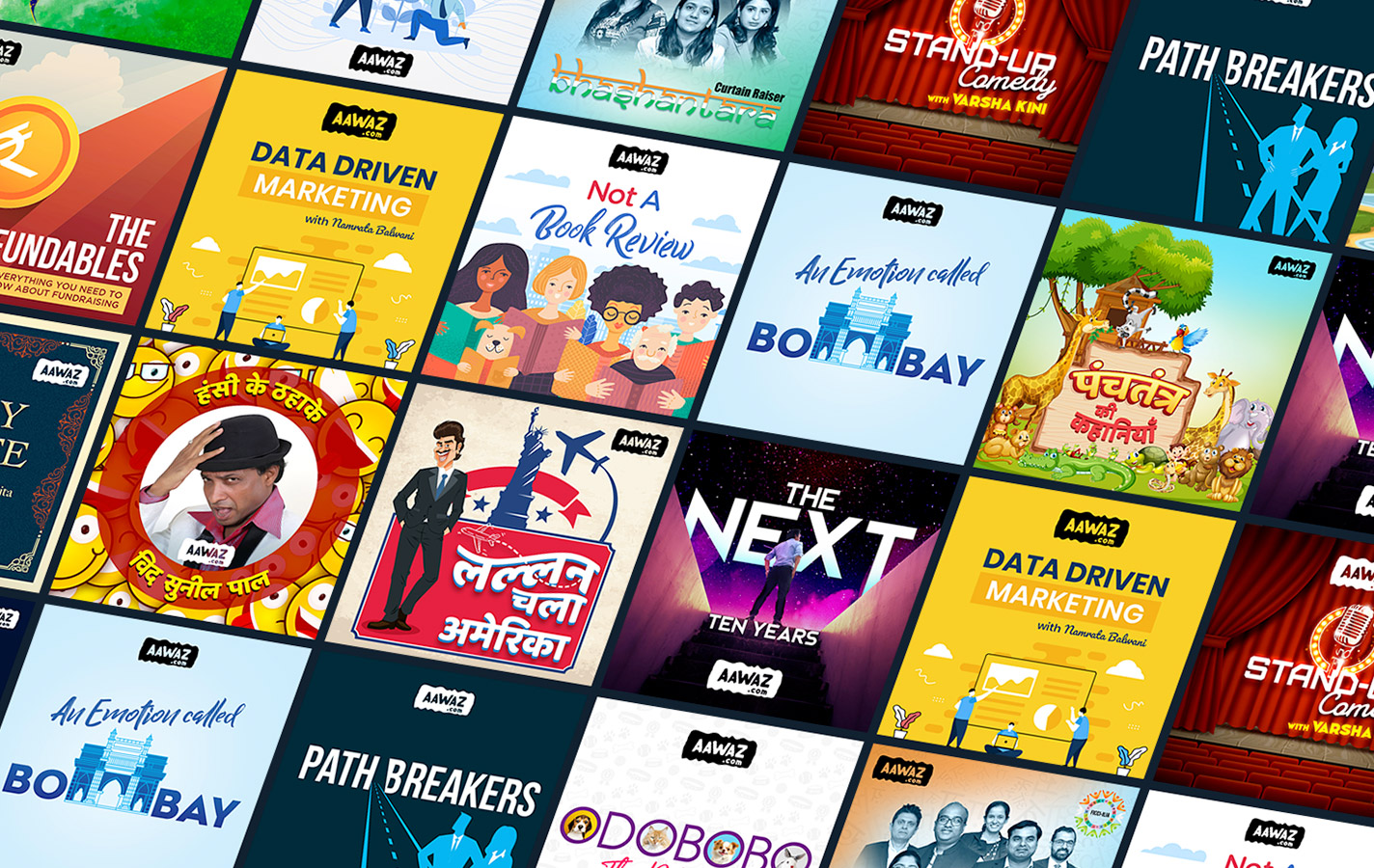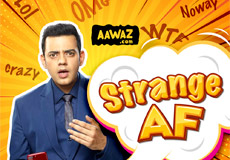 Tell immersive audio stories. Natively.
AFP

With our Advertiser Funded Programs option, you can co-create compelling audio content with us that fits your brand narrative natively.

Sponsorship

Like one of our show? You can own 100% SOV by being the title sponsor.

Host reads

An ad that you can't skip. Let our podcast hosts read your brand message as part of the conversation.
Drive and maximize ROI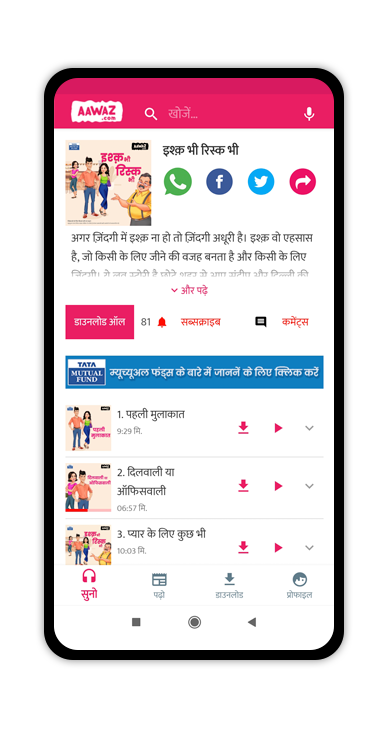 Case Study: Tata Mutual Fund
Audio Innovation for Investor Education
Background:
Non-metros are steadily contributing to the growth of MF and SIP. What can Tata do more to drive the category and increase their share of the market?
Objectives:
To increase the pie of mutual fund investment with better awareness and reach B30 cities focusing on Hindi Speaking Markets (HSM) addressing barriers to investment.
Strategy & Solution:
We created a ten-part fictional audio series titled 'Ishq Bhi Risk Bhi' told as a love story with analogies of love colliding with a mutual fund insight. The story does away with jargons & is available across aawaz.com website, Indus OS App and Google Play Store.
Results:
the show garnered over 4 million impressions and 100,000+ streams, that translates to 760,000+ minutes of streaming. The Story continues in Season 2. Listen Now